What if it isn't a Happy Mother's Day?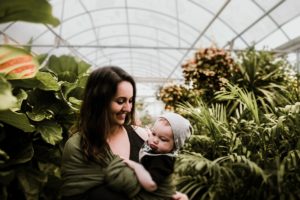 Mother's Day is a day set aside to honor the mothers in your life and to be honored as a mother if you are one. Ideally, it's a day of happiness, flowers, and cards for Mom.
Mother's Day can be a triggering holiday for mothers, fathers, the motherless, the childless, wounded parents and wounded children trying to navigate around the pain.
Even if you have the perfect family situation, you may find yourself disappointed by your family's lack of preparation for the day or you may be required to spend the day working or even putting the focus on your mother or mother-in-law instead.
Maybe it's another reason that's unnamed. Regardless, your feelings are valid.
I'm giving you this invitation to embrace yourself and take a moment to heal. It's important for you and important for your family.  You've probably been doing what mother's do – holding it all together. It's okay to let it all fall apart.
I don't know about you, but I like to pretend everything is okay and then I lose my shit over something insignificant. It's okay to let it out before it gets to this point. It's also okay to lose your cool.
But, if you are harboring some strong feelings around this holiday, you can work through them and get to a better place emotionally. It won't be easy, but it can happen.
In the meantime, if you do nothing else take care of yourself this weekend.
Lastly, if you are celebrating the holiday this weekend and you see a friend who is struggling, reach out to her and offer a listening ear. You never know what it might mean to her just to be heard.
Remember, you are an amazing mother, woman and friend. Every day. Not just on Sunday.